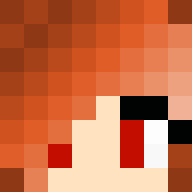 Achievements
3

Last Activity:

Apr 23, 2021
Joined:

Nov 27, 2016
Messages:

8
Posts Per Day:

0.00
Likes Received:

0
Achievement Points:
Local Time:

8:54 PM
Location:

Occupation:

Facility Manager
U92
Well-Known Member, from Pennsylvania US
Hi!~ Dec 28, 2016
U92 was last seen:

Apr 23, 2021
Loading...

Loading...

About

Location:

Occupation:

Facility Manager

In real life, I manage the facilities for a zoo. FTB is my escape into... managing facilities!? Except it's more fun! Yay! Fair warning: I may be AFK a lot!

U92 = Uranium, Atomic Number: 92. I used to love playing around in the old IC2 Reactor Planner (v3) app. It was the first thing I thought of! I tend to keep to myself, accumulating resources like anyone else. More famously, I'll develop random chunks around the world into miscellaneous machine farms for resources, or as experiments. You may just stumble over one whilst roaming around. Feel free to say "hi!" I'm usually focusing on tech mods, such as:

Advanced Solar Panels
Applied Energistics
Big Reactors
Buildcraft
ComputerCraft
Draconic Evolution
EnderIO
Extra Utilities
Forestry
Gendustry
IndustrialCraft
Immersive Engineering
Nuclear Control
PneumaticCraft
Project Red
Railcraft
RFTools
Thermal Expansion
Thermal Foundation
Tinkers Construct

Interact

Loading...